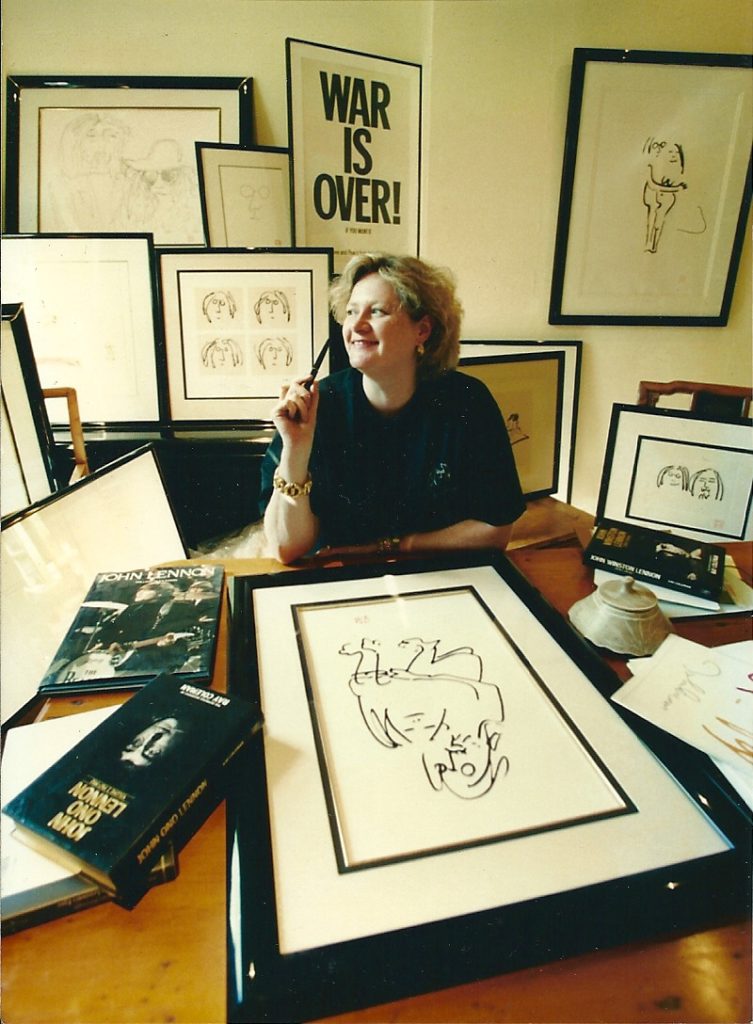 Since 1986 Yoko Ono has selected drawings and handwritten song manuscripts from her extensive private collection of John Lennon's original works for publication as fine art prints.
Print techniques include lithography, serigraphy, copper etching, silkscreen and chine colle.
The edition size for each edition is only 300 numbered prints available for sale worldwide.
Each print is individually numbered and signed in pencil by Yoko Ono. 1000 numbered prints of each of the handwritten song lyrics have been published for sale worldwide.
The collection of John Lennon estate prints has been exhibited in museums and galleries throughout North America, Europe, Asia , Australia and New Zealand. It  is one of the most popular and successful fine art publishing ventures in the world.
For twenty years Art of John Lennon was an authorised agent for Bag One Arts Inc, the licensing and publishing arm of the John Lennon estate.   Yoko Ono is the President and owner of Bag One Arts Inc.
During that period we organised thirty five exhibitions of the Lennon estate fine art prints in locations in Australia, South East Asia and South Africa with the full consent and cooperation of the Estate of John Lennon and Yoko Ono.